Life Jackets are one of the most important items for safety on your boat. The video appears to have been cut short, but thanks to the BoatUS Foundation for some valuable insights about life jackets.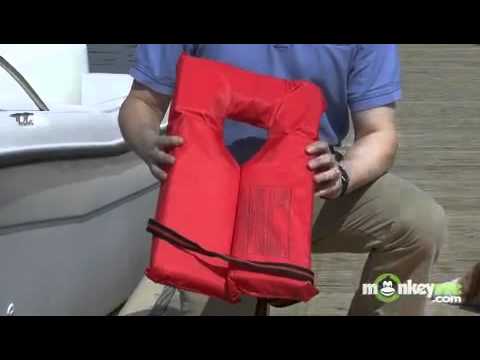 Hi! I am Chris Edmonston with the BoatUS Foundation talking about boating safety. Today, we're going to talk about life jackets.
Life jackets are probably the single most important piece of safety gear you can take with you. Life jackets come in a wide variety of shapes, sizes, colors, and life jackets are designed for specific activities.
So before you go out on the water, figure out how you're going to be using your boat, what kind of activities you're going to participate in, and buy the life jackets accordingly.
Some life jackets are probably the most common life jackets out there, most likely, because everybody has this kind of life jackets on your boat. While this life jacket will meet the carriage requirements required by law, it's not a very comfortable life jacket. So let's take a look at some of the other ones out there.
There are jackets for kids in particular. You can see this one has a built-in collar flotation on it. Kids float differently than an adult, so they have different requirements for their life jackets. This one also has a crotch strap so that the life jacket can't ride up over their head.
If you're a waterskiing enthusiasts or personal watercraft rider, you're probably familiar with a Type III jacket or just a regular foam jacket.
Remember that different types of water activities may require different types of life jackets. Here's a good choice featured at Amazon that has great reviews.