This video will provide you some important steps to prevent your child from drowning in a backyard pool.
This video covers the following important concepts:
• Adults need to maintain active supervision when children are in the pool or the pool area.
• Keep Lifesaving Equipment, including a shepherd's hook and life saving ring nearby. Another important safety device is a telephone/cell phone near the pool for emergency use only.
• Install a 5 foot fence around the pool area. Makes sure the gates opens outwards, and are self-closing, and self-latching.
• Remember inflatable tubes are not to be used as safety equipment. When not in use, remove inflatable toys from the pool area. For Wading Pools, always be within arm's reach of the child and empty the pool after its use. Enroll children 5 years of age and older in swimming lessons and learn CPR.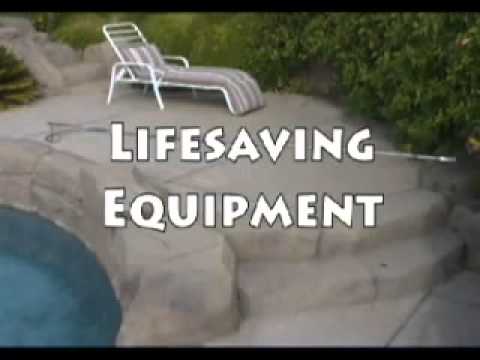 Thanks to LA Public Health for these tips for pool safety.