Here are good reminders of the basics of Dive Flag Awareness when boating: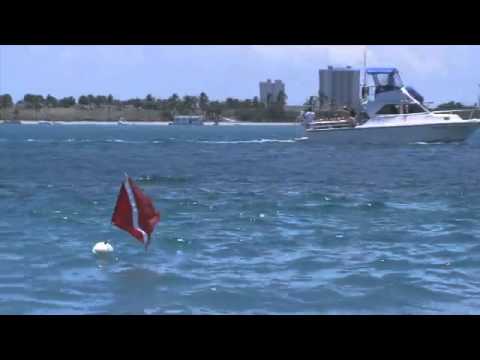 Summer time often means boaters and divers are sharing the same water. To ensure a safe and enjoyable experience, here are some tips to follow:
• Boaters, when you see a red flag with a white diagonal stripe, this means there are divers in the water. While state laws can vary, boaters should stay at least 100 ft. away from a dive flag when in a river, inlet or channel; and 300 ft. away in open waters.
• Divers, always surface within 100 ft. of your dive flag and remove it after exiting the water.
So remember, be alert, be safe and have fun!