Hi, I'm Rob, the boating guy.
Whether you want to buy new or pre-owned, it's more important that your first have a strong idea of what kind of boat is right for your needs. Think about what activities you want to do and what kind of features you might like and want. Once you have a good idea of what you want, you can weigh the pros and cons of new versus pre-owned.
For new boats, you'll find that you have better financing options available with lower interest rates and longer terms available to you. You'll have a new warranty on your boat and if you're ordering your boat rather than buying it from the yard, you can probably have it customized to fit your wants and needs. And naturally, you'll have trouble-free operation from the start.
On the other hand, brand new boats depreciate the most in the first year, much like cars, and of course, they generally cost more than a pre-owned boat. If you're considering pre-owned, you may be able to get a bigger boat for your money because they do cost less. And, with a little legwork, you could even find a little used later model boat.
When you're ready to buy, be sure to get a marine survey of your boat. Much like a home inspection, it will give you a complete analysis of every part of the boat. You can find a marine surveyor in your area by visiting the marinesurvey.org website for more information. You can find links to these and other valuable resources for helping you to buy your boat on discoverboating.ca.
Regardless of what you choose, you'll be pleased to find that there really is a boat out there for every budget. With available financing and reasonable monthly installments, your dream boat is probably closer than you think.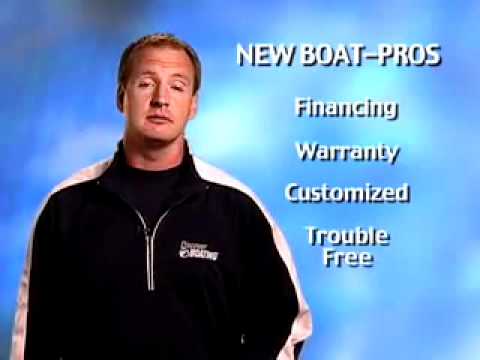 Click here for information on buying boats at government auctions!